This week's edition of Weekend Radar is brought to you by EPIC Charter Schools – a completely legitimate institution providing quality education to far more children than you may think. 
Who's ready to get weird and forget this week?
God knows I am.
This week has been a total drag, unfortunately, it's not the kind of drag that the Gospel Brunch provides.
But, I'll get straight to the point. There's a multitude of fun shit happening this weekend.
Brick Universe – Oklahoma City Lego Fan Expo
Saturday, July 20th – Sunday, July 21st | 10 a.m. – 4 p.m. ($15)
Cox Convention Center
Take what you thought you knew about Hand-Foot-And-Mouth and throw it in the garbage, we're cranking it up to ten this weekend. If you've been waiting your entire life to bear witness to rooms full of plastic sculptures, you just hit the damn jackpot.
From the pictures I've seen, there are actually some pretty impressive Lego models that are being brought for this leg of the Brick Universe tour.
Some classics include: An anatomically correct Thanos, a really neat little car I made all by myself with no help, and a detention center full of little Lego children (Since that seems to appeal to so many people in the region).
–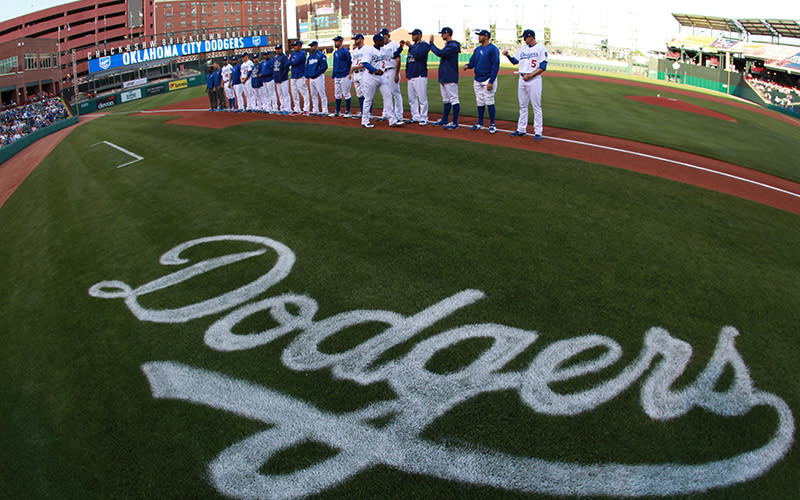 Dodgers vs Missions
Saturday, July 20th | 6:05 p.m.
Chickasaw Bricktown Ballpark
Come get piss-drunk for like five bucks. It's pretty straight-forward. I love Minor League games specifically for their cheap as hell beer prices and tolerance of idiots like myself who are similarly drunk with the sun still up.
It's glorious.
Who cares what the odds are? Tickets are cheap and with a little luck and sufficient heckling, the Dodgers will catch a dub. What else could you being doing at seven o'clock on a Saturday anyway? Certainly not being a productive member of society.
–
I Love The 80s Trivia with The Lost Ogle
Sunday, July 21st | 2pm – 4pm
Anthem Tap Room
The Lost Ogle Trivia Gang will be hosting a special Sunday Funday version of trivia at the Anthem Taproom on Sunday. From Madonna to Prince to insert your favorite 80s reference here, come out and test your knowledge about this amazing decade that ended long before I was born.
According to my lovely boss Patrick, Anthem's ice cold beer will be flowing, and The Callahan Hot Dog Food Truck will be onsite (get the Italian beef if they have it). Prizes include over $100 in House Cash plus Lost Ogle + Anthem swag.
–
Take it sleazy, and I'm out.