Your most trusted-trusted source  for  all-things Oklahoma City is back with its weekly feature, TLO  Weekend Radar, highlighting a few of the most promising happenings in the metro.
We are celebrating this hot, sunny weekend with a whole bunch of Reggar music, cold beer and hot Caribbean food — a perfectly chill way to wind down summer, before the kids go back to school. (Dear god, they are going back soon, right?)
In case you aren't down with the one people, one love, one world thing, we also have a little something for internet cat video enthusiasts and a naughty-but-funny erotic poetry exhibition. Join us, as we break it down…
2019 Bricktown Reggae Fest
August 2nd & 3rd, 4:30 p.m. – midnight
Bricktown
FREE
Word on the street is this is going to be a pretty rad event! I can't think of a single more kicked back affair than this one, unless ripping my pen and watching Donnie Darko counts. They're going to have everything needed to make a bum like me smile.
Cold beer, performances from the top reggae bands in the region and enough Caribbean smacks to go around. Check out the full Reggae Fest lineup here.
Now, as you (presumably) read earlier this week in that dope article by Uncle Skunk (no relation), you have the perfect opportunity to get off the zoinkys in public, quasi-legally.
Get weird, guys and gals. Start August off with horrible mistakes and one hell of a good time.
–
Internet Cat Video Fest
August 3rd, 7 – 10 p.m.
Myriad Botanical Gardens
FREE
Is this really how Gen-X views millennials?
While this does seem to be a gross caricature of millennial culture, I can't help but wonder what in the actual fuck spawned this. I mean, I love watching cat videos as much as the next person, but doesn't this seem a bit odd?
I mean I view videos on Reddit all day but I would NEVER want to go to a public event to watch the same content with them.
(Mainly because I haven't forgotten the infamous St. Louis Reddit Meetup of 2012).
Despite that tirade, I've got to check it out. As a lover of the weird, I've got to believe it'll be a solid time being surrounded by feline devotees watching recycled internet content. Grab a few beers in Bricktown and stumble on down to what promises to be some fantastic people watching.
–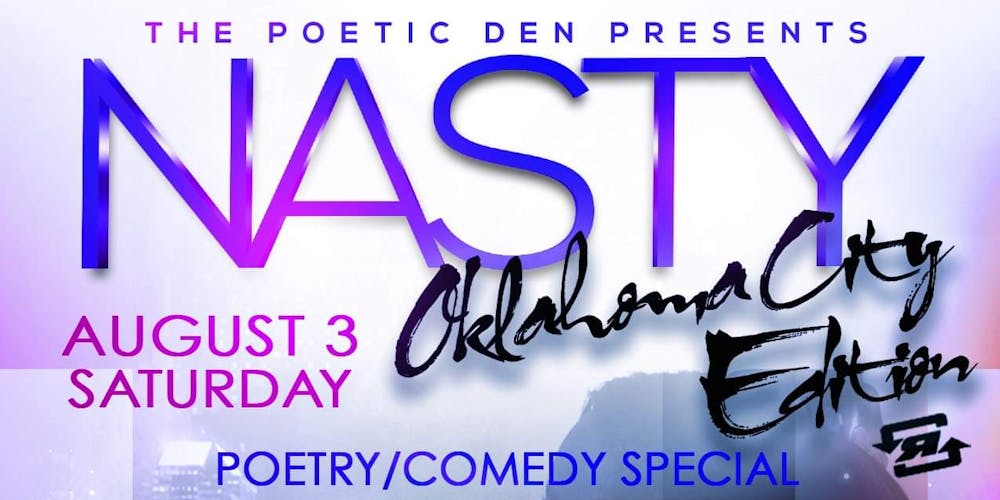 Poetry Exclusive "Nasty"
August 3rd, 7 – 11 p.m.
Ice Events Center and Grill
$10 presale, $15 at door (21 and up)
Okay this might be the freakiest thing I've seen since moving here. I love it.
This scene is essentially going to be packed with erotic poetry and comedy. How the two mix? I haven't the slightest, but damn, does it sound amusing. Tickets range from dirt cheap to "Now why would you pay for that" levels, and I can only assume the higher-priced tickets come with a ball gag.
Not only will a variety of local poets be dropping some knowledge, but there will also be a couple of very special guests in attendance.
None other than Pimp Petty and Pastor E. Petty will be gracing the stage with both word and cane.
Now I don't know about you, but this sounds hilarious. I need to know what on earth this is going to be like.
Keep your pimp hand strong and your poetry hand stronger at this local exhibition of talent, sex appeal, and an inspirational lack of prudishness.