Tinder is a den of iniquity unlike any other, and hot damn is it fun! If you're a lonely degenerate who's desperate for help stepping up their Tinder date game, I've got your back like a sweater. Dust off your Fedora, it's game time!
Date #1. Boujee on a Budget
Trying to impress your Tinder date despite being incredibly unimpressive? Take them somewhere that appears boujee, while still being able to fit in a barely-above-poverty-level budget!
My personal go-to? Good Times. Yes, their signature pouches are overpriced. BUT. They make them strong enough that two of those bad boys will have you both feeling better about life and the decisions that led you to e-dating. This place has that generic, corporate "hip" vibe that will make you look far more in tune with what's shaking than you really are. Cram yourself into your skinny jeans and ironic Smash Mouth shirt and boogie on down. Your studio apartment might actually see some action for once.
–
Date #2. Thrifty AND Thoughtful
Can't afford the aforementioned pouches but still want them to think you've got it going on? Go thrift shopping at the Plaza! There's some pretty rad options to hit without breaking your budget. This is a solid date as it'll make you seem more in touch with the environment (Reusing the old) as well as showing them first-hand why your wardrobe selection is more than slightly uhhh…dated
It might not lead to you going toes / heels to Jesus, but it is a great way to break the ice and get to know them a little better.
–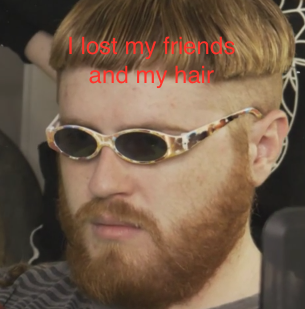 Date #3 Factory Obscura
Show your date how unique and artsy you are by taking them to the most popular art installment in town. Personally, I dig the place, but that doesn't mean there aren't constantly flocks of indie-kidz there looking for this week's insta content. The exhibits featured therein are (subjectively, admittedly) pretty fire talking points for date conversation, and should lead to either an organic connection or an organic realization that you've made a huge mistake.
Regardless, it'll get you out of the house and away from your cats for a couple hours, Debra.
Hopefully your lips are all that will be feeling a burning sensation after this date.
–
Date #4. Stream and Ream 
Ok, so let's imagine that even that last date idea causes your velcro wallet to shudder at the potential pounding. Appearances aren't something you can afford to care about, I get it entirely. I'll be making some bold assumptions, as you probably fall under the same category as myself. Broke, hungry, and in need of some action.
You've heard of Netflix and Chill and maybe even Hulu and Hump. Well, believe it or not there's something even more depraved. Illegally stream and ream is your last possibility.
Amass whatever garbage lite beers you can, clean up your combination living room / bedroom / kitchen, and find a film on Putlocker that you both can pretend to watch until a spark is ignited. This date costs as little as a twelve pack of swill.
–
Date#79 Edna's
Do you lack the capacity to carry a conversation? Do you find yourself struggling to break the ice on a date due to being socially in-equipped? (bc same)  Edna's is the way to go!
I swear, it is so fucking loud in that bar, I can barely hear the yacht-rock drunkenly stumbling from the derelict jukebox.
In all honesty, I like this bar. It's a comfy neighborhood joint, most of the time. If you're going at peak hours, however, it's a great place to not have a single word heard that you stuttered out with apprehension. Smiles and a damn-fine house shot are the only things you'll be socially obligated to partake in.
Goals.
Have fun, ya filthy animals.
–
Uncle Lenny is a wanted criminal in seven states for having too much drip